The healthcare landscape is evolving, and mind-body medicine is at the forefront.


For more than a decade, countless clinical trials have proven that IBS can be managed by targeting the mind with hypnotherapy. It's not just a viable tool, it's an ideal tool, with studies showing physiological symptom improvements that are comparable to the low FODMAP diet — as well as significant psychological symptom improvements.

In this course, you'll learn how to facilitate gut-directed hypnotherapy for your patients, without needing to deliver hypnotherapy yourself. Whether you're a dietitian, nutritionist, general practitioner, or any professional with an interest in gut health — this course will leave you well-equipped to include this groundbreaking science in your practice.


You'll begin by expanding your understanding of IBS as a condition, helping you better identify different IBS presentations.

We'll guide you through history taking and the examination process.
We'll also cover a history of hypnotherapy, how it's used for IBS, and the research and protocols behind it.
Don't worry — this isn't IBS 101. We understand it's likely you have considerable knowledge of this condition already, and this course is designed with your existing expertise in mind.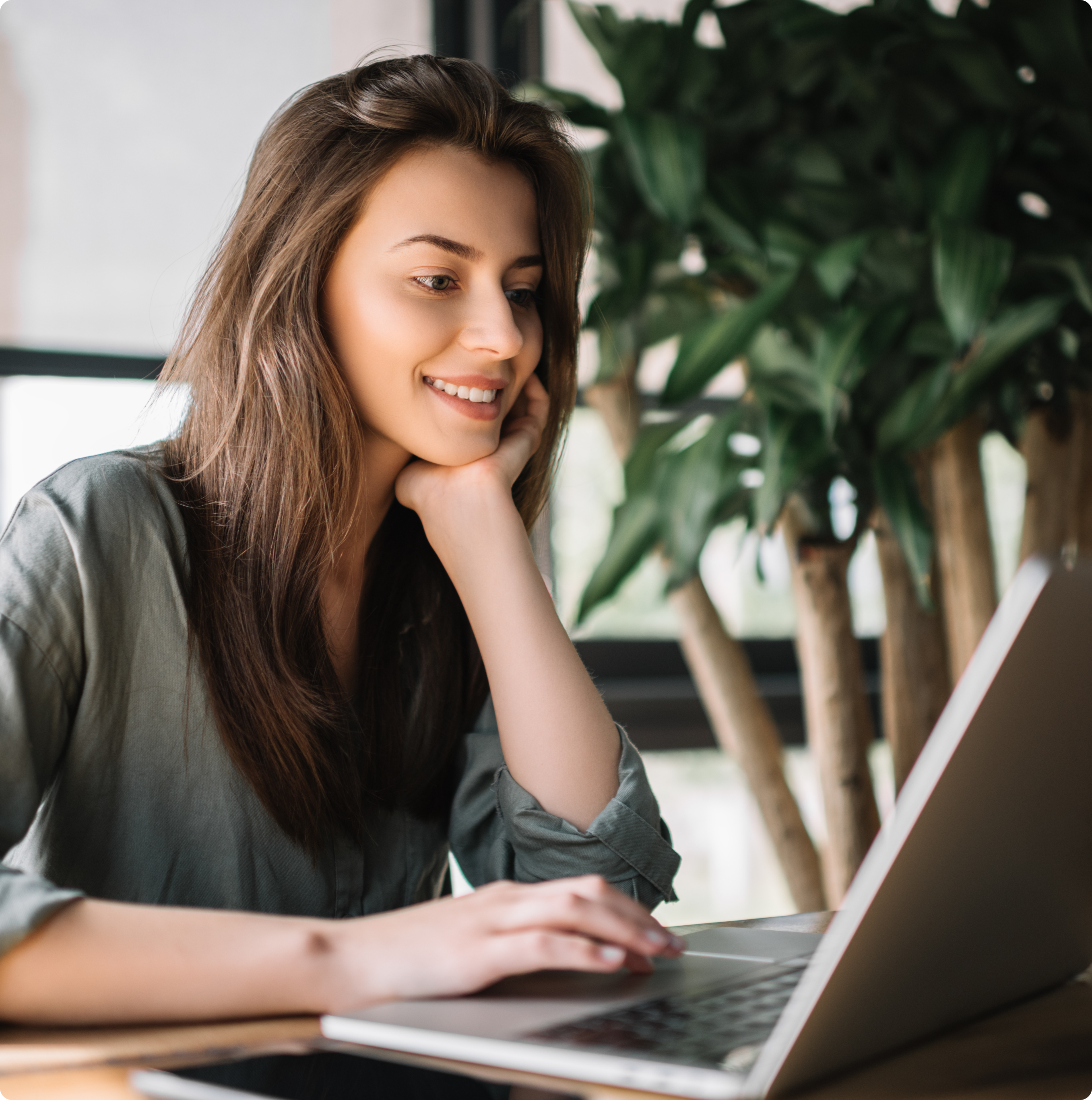 "What I enjoyed the most about the course was learning more about the IBS stress cycle and the fundamentals of hypnotherapy."


You'll then learn more about Nerva, our leading digital gut-directed hypnotherapy program.

Nerva was created with world-leading expert Dr. Simone Peters (Adjunct Research Fellow, Department of Gastroenterology, Monash University, and Director of the Mind + Gut Clinic). 
Our latest research shows that 85% of Nerva users see symptom improvement.
More than 100,00 patients have used the Nerva program — this course will enable you to facilitate Nerva for your own patients too.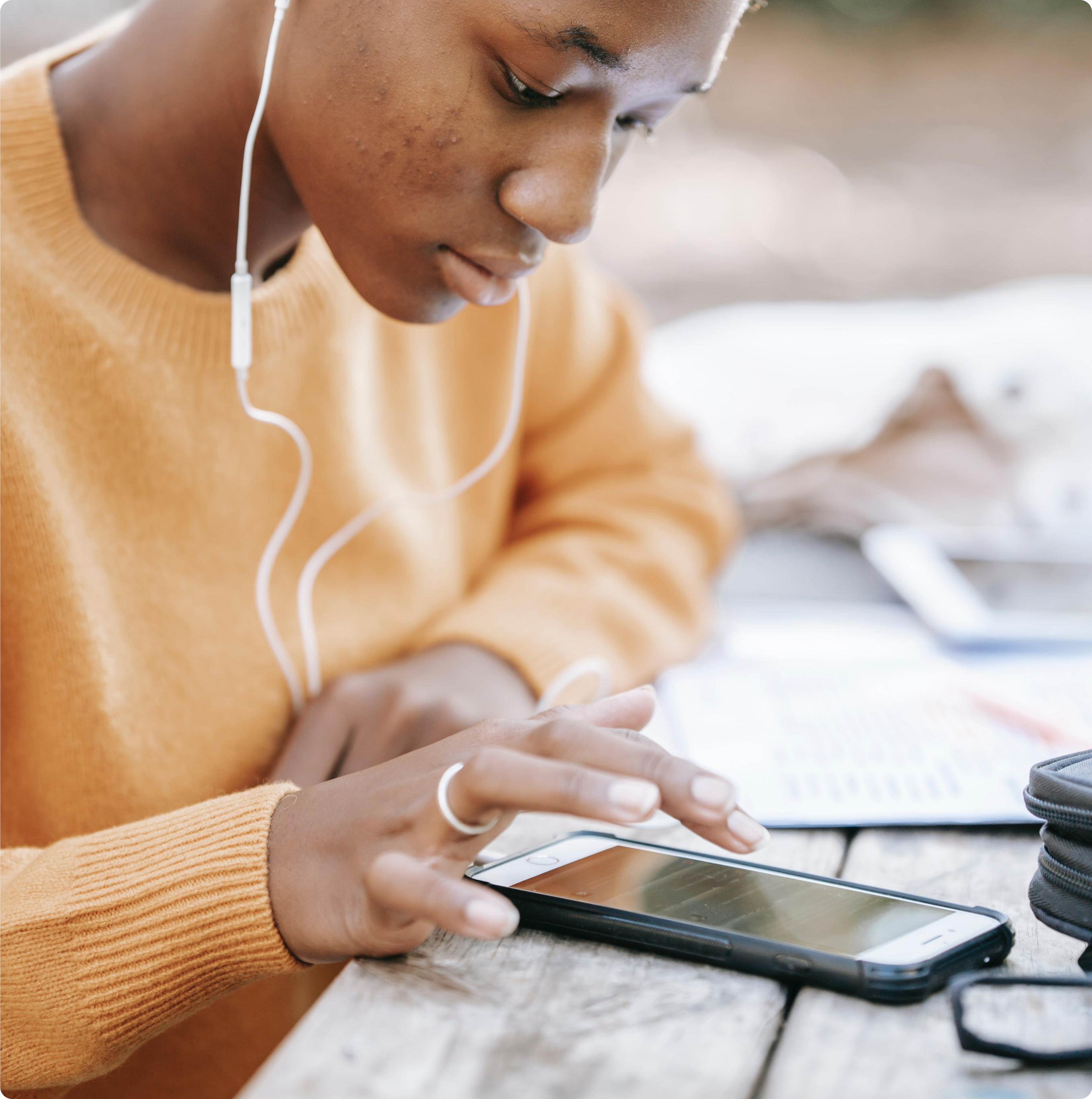 Through three hours of video content, readings, and quizzes, you'll learn why gut-directed hypnotherapy is a recommended treatment tool for IBS according to the 2021 ACG (American College of Gastroenterology)*.
*LACY BE, PIMENTEL M, BRENNER DM, ET AL. ACG CLINICAL GUIDELINE: MANAGEMENT OF IRRITABLE BOWEL SYNDROME. AM J GASTROENTEROL. 2021;116(1):17-44. DOI:10.14309/AJG.0000000000001036

On completion of the course, you'll receive:

+ three free Nerva licenses for you and your patients (valued at $237 USD)
+ your own listing in the Nerva-approved Clinicians' Directory, visible to thousands of Nerva users
+ support from the Nerva team as you integrate gut-directed health into your practice
+ a certificate of completion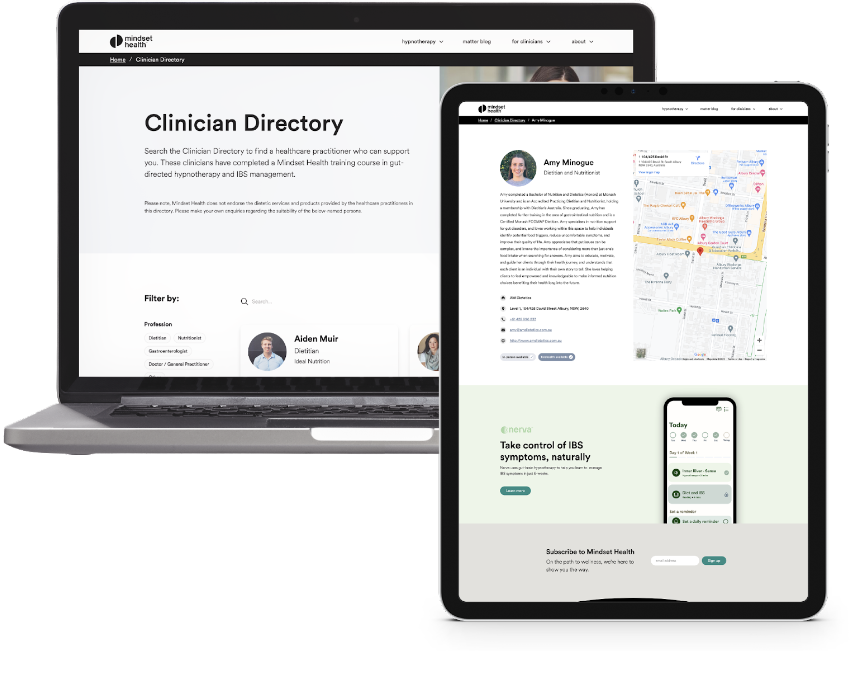 "I really enjoyed the course and appreciated how well it was structured. I particularly liked listening to a real example of a gut-directed hypnotherapy session. As a clinician, it's so important to understand what I am asking my patients to do and what Nerva entails."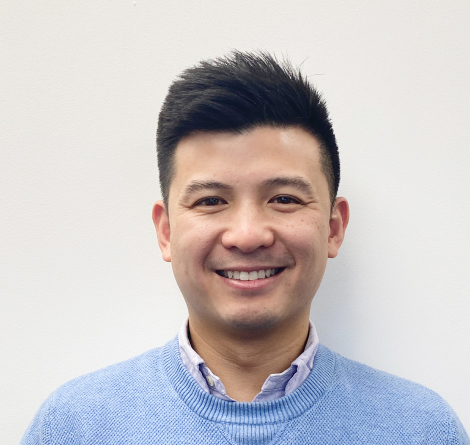 Dr. Anthony Tang
Healthcare Partnerships Manager
Dr. Anthony Tang is committed to engaging with healthcare professionals to learn how he can best support you and your patients through Mindset Health's digital therapeutic programs for IBS, menopause, and smoking cessation. A qualified osteopath by trade, Anthony has also worked in the spinal medical device industry and lectured at Victoria University in Melbourne, Australia before joining the Mindset Health team.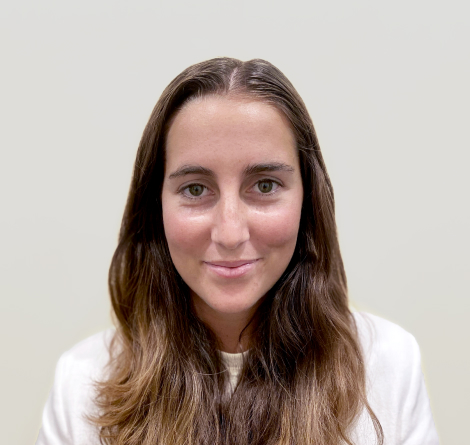 Claire Davidson
Research Lead

Claire Davidson has been a part of the Mindset Health Team for the past two years. She has led the research development behind our apps, Nerva, Evia, and Finito, and manages our research arm and randomized control trials. She majored in Biopsychology and Nutrition at Tufts University in Massachusetts, USA.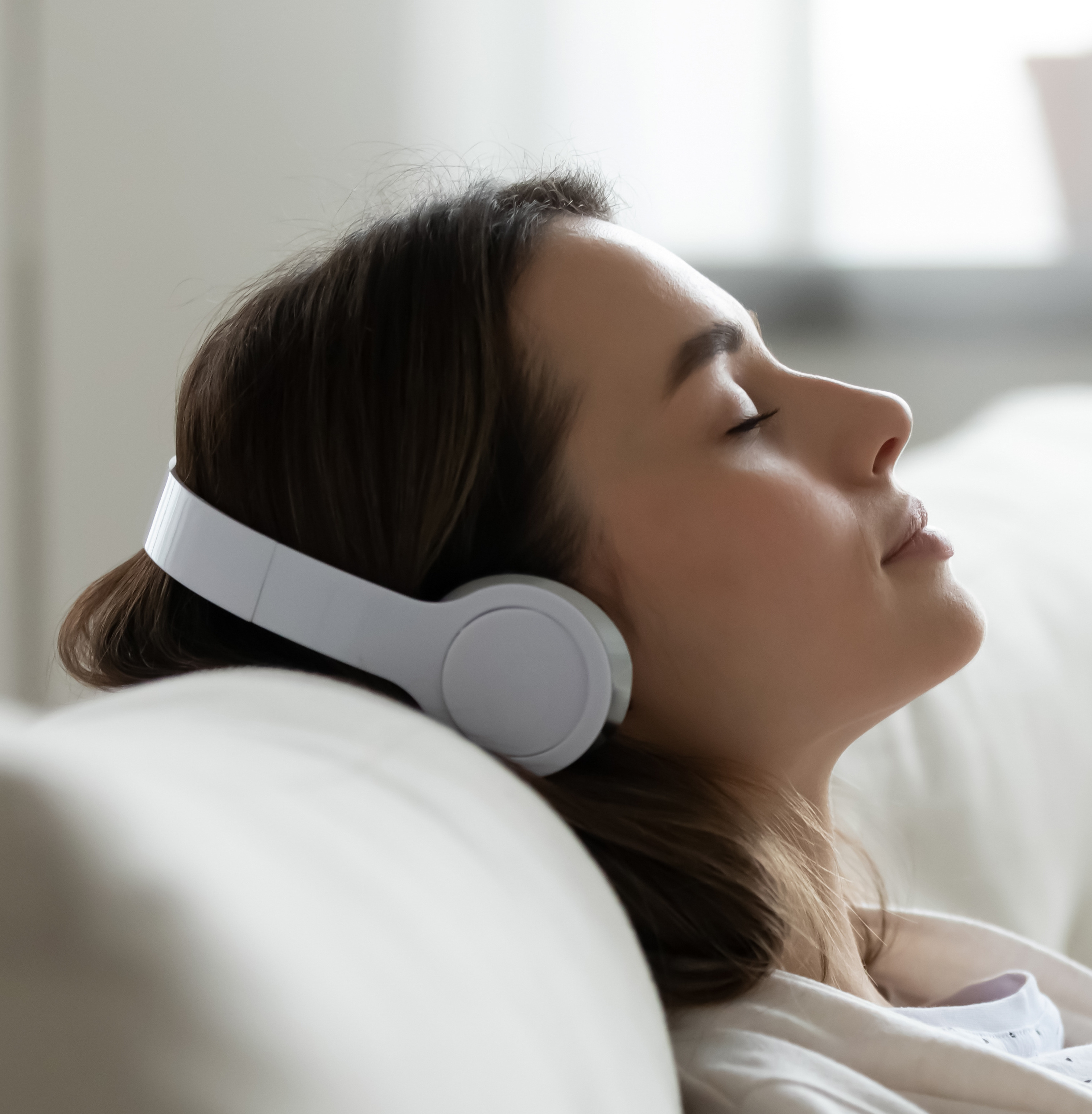 About Mindset Health

We're on a mission to help the world learn to improve their health by unlocking the power of the mind. We work with world-leading researchers to develop evidence-based digital therapeutics, including Nerva.
Research, clinical evidence, and efficacy are at the center of our programs and everything we do — and we're excited to share it with you.
Ready to take the next step in your professional development?
Register for the course today, and you could be helping your patients benefit from this groundbreaking science within just a few hours.
Nerva IBS Clinicians' Course
$300 USD